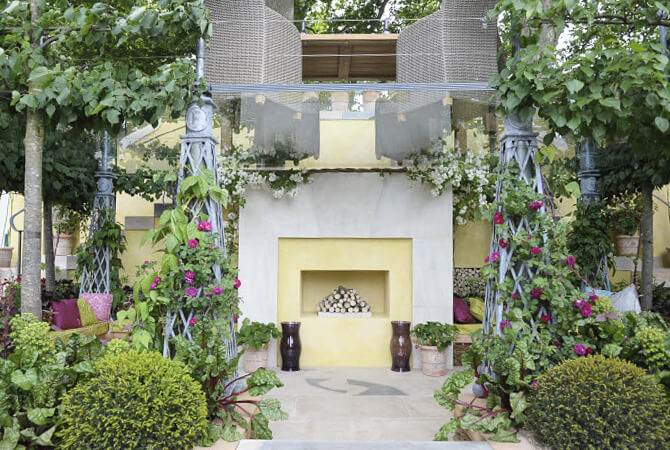 What's a gardener to do at this dreary time of the year besides look at seed catalogues? Visit some flower and garden shows, of course!
If you're lucky enough to be able to plan a visit, the granddaddy of all gardening shows is the RHS Chelsea Flower show which takes place for five days in May on the grounds of the Royal Hospital Chelsea in Chelsea, London and attracts more than 157,000 garden enthusiasts each year. The Royal Horticultural Society's flagship event has been going on since 1913 and members of the Royal family attend the opening day every year. (In 1987, it was opened by Diana, Princess of Wales.)
Sure to be interesting in 2012 is the Fresh Gardens category that invites designers to come up a design that's more than "a traditional show garden."
Last year's, the M&G Garden, produced by show sponsor M&G Investments, featured a modern version of the traditional kitchen garden, with "raised beds where cabbages and beans mingle with clematis and roses. Lavender and herbs add fragrance and terracotta pots containing fruit trees appear throughout."
This year, M&G has commissioned landscape and garden designer Andy Sturgeon to create a show garden inspired by the Arts and Crafts movement that combines traditional craftsmanship, natural materials and country garden planting. As the plans show, it promises to be truly spectacular. And one of the wonderful things about the RHS Chelsea Flower show is that planting designs for idea gardens such as this one are will be available for garden enthusiasts everywhere. Inspiration!